Meet the Parents
We carefully select the dogs we breed for temperament and confirmation. We produce healthy, happy puppies who are matched to loving families.
---
Dam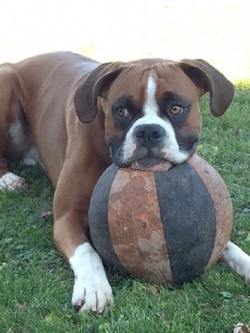 Athena
Sire
Ollie
---
Boxers are intelligent and easy to train. Make sure your new puppy has quality food, exercise, and lots of love. If you provide them with daily walks or runs, boxers can easily adapt to apartment living. They love to be close to their beloved people.
We are not expecting another litter of puppies until summer 2020. Please contact Deborah in the winter/spring of 2020 to be added to our waitlist.
Boxer Puppies
Our puppies are hand-raised, well-socialized, intelligent, and playful. Boxers are wonderful family dogs and are known for their patience and gentleness with children.
---
AKC Boxer Puppies for Sale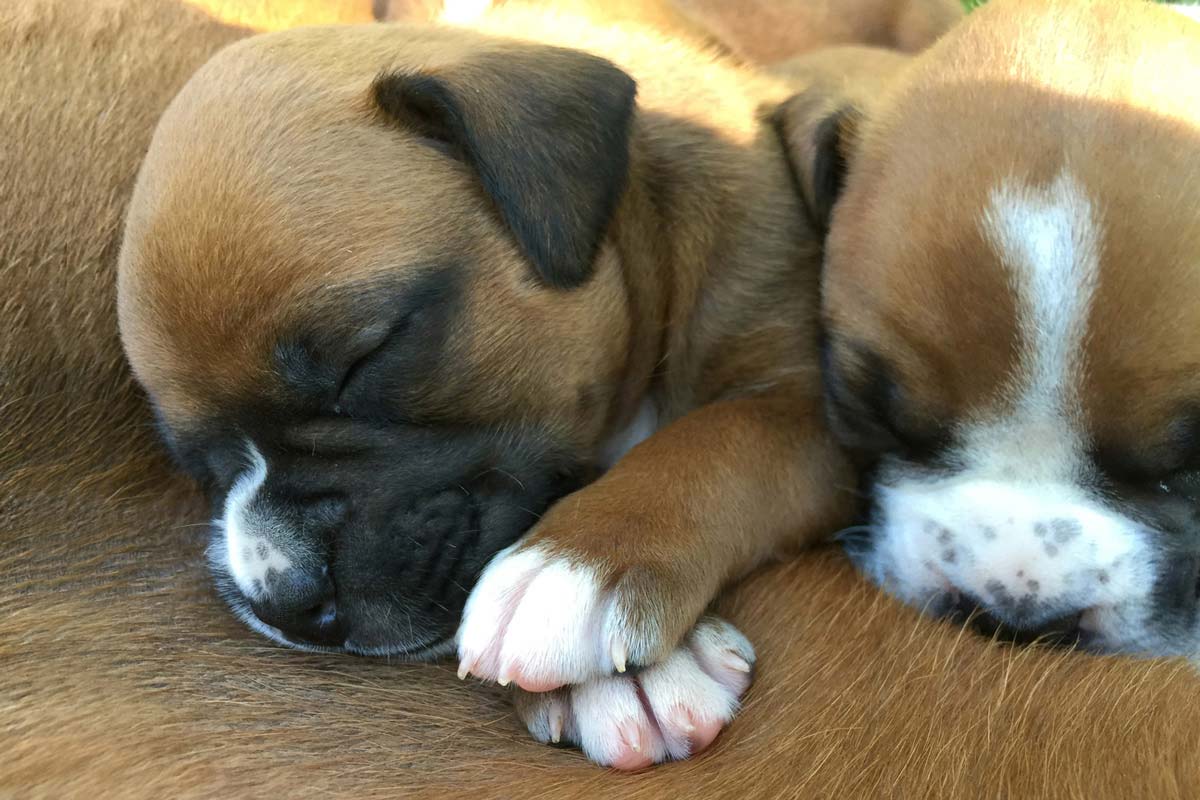 Boxer puppies in Chippewa Falls, in Northwest Wisconsin
---
We maintain the highest standard in breeding practices and guarantee that all our puppies are:
healthy and happy
AKC registered
vet-checked
up-to-date on all vaccinations
full physical exam*
full set of shots*
tails docked
dewclaws removed
* completed at six weeks